RESTful Web Services
Views: 600
Added Date: 10 December 2013
klausi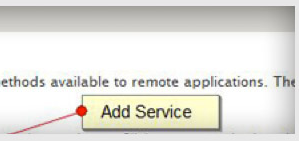 CMS: Drupal
Version: 6
Type: module
Extension Topic: Admin Desk
---
Exposes Drupal resources (e.g. entities) as RESTful web services.

The module makes use of the Entity API and the information about entity properties (provided via hook_entity_property_info()) to provide resource representations for all entity types (nodes, comments, users, taxonomy terms, ..). It aims to be fully compliant to the REST principles.

Developers can also implement custom resources that can be exposed via the same interface (example in restws.api.php). See the README.txt for further design goals and checkout the documentation page.

#D8CX: I pledge that RESTWS will be obsolete on the day that Drupal 8 is released, because we have REST module in D8 core now!

Features and differences to the Services module:
    Provides only RESTful services (no message-oriented or RPC-style web services like SOAP, XML-RPC etc.).
    Builds upon the Entity API, to provide support for all entity types out of the box.
    Supports CRUD (create, read, update, delete) operations on all entities.
    There are no "service endpoints" to configure as resources are just available at uniform paths like "node/1", "user/1". For that the HTTP Accept headers are respected, so if the client requests JSON instead of HTML, it will get it.
    Querying support to retrieve lists of entities, can also be filtered with GET parameters.
    Currently JSON, XML and RDF/XML are available as resource representation formats, while modules can add more. The RDF format makes use of the RDF mapping core provides, and is read-only.
---
---
×
Thank you!
Will be posted after admin approval.