Magento 2 Order Attributes
Views: 148
Added Date: 13 June 2018
cmsideas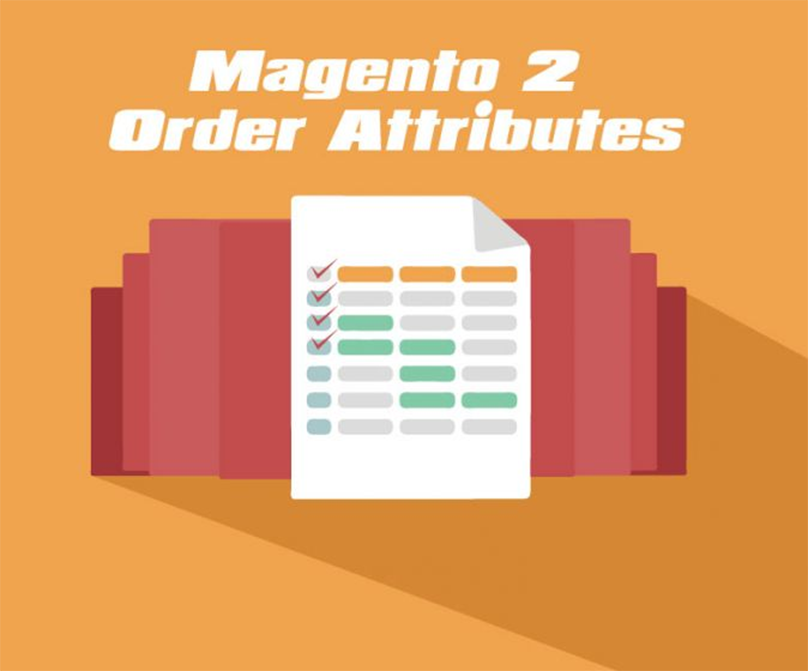 ---
The fact that checkout page is the only page which people are willing to give their private information. However, by default of Magento 2, checkout page is too simple that it cannot give you – a webstore owners – enough information to complete orders and in some case, you had to contact to the customers by phone or by email to collect more information. So, if you only use the default checkout page of Magento 2, it will have many disadvantages including the inability to take advantage of collecting information of checkout page, making your business be more complex and inefficient because of additional steps on business process such as calling to customers to collect more info, waiting for customers' reply to your requiring more their information.
So that, it's essential to add extra attributes to the checkout page that can help you collect and process additional order related data. Be one of the greatest tools to allow you add custom filed on the checkout page, Magento 2 Order Attributes is a Magento 2 extension developed by Cmsideas.
FEATURES
1. Add custom attributes to any checkout steps
2. Create attribute with 8 input types
3. Display extra fields to checkout page only on specific storeviews
4. Display the attributes to checkout page only for specific customer groups
5. Set extra attributes to be required or optional for customer to complete the field
6. Save entered value for future checkout of registered customers
7. Set conditions based on the chosen shipping method to display custom attribute
BENEFITS
1. Make order taking process be more fluent and more efficient
2. Manage orders more efficiently in the future
3. Give customers better experience on the Magento 2 webstore
4. Help for your doing market research
SUMMARY
With all the features and benefits of Magento 2 Order Attributes above, why don't you try and use it for your Magento 2 store.
DEMO FRONTEND: http://demos.magextstore.com/v210_demo01/fusion-backpack.html
DEMO BACKEND: http://demos.magextstore.com/v210_demo01/admin
DOWNLOAD: https://cmsideas.net/magento-2-order-attributes.html
MORE EXTENSION: https://cmsideas.net/magento2/magento-2-extensions.html
---
---
×
Thank you!
Will be posted after admin approval.