CUSTOM REGISTRATION FIELDS for Magento 2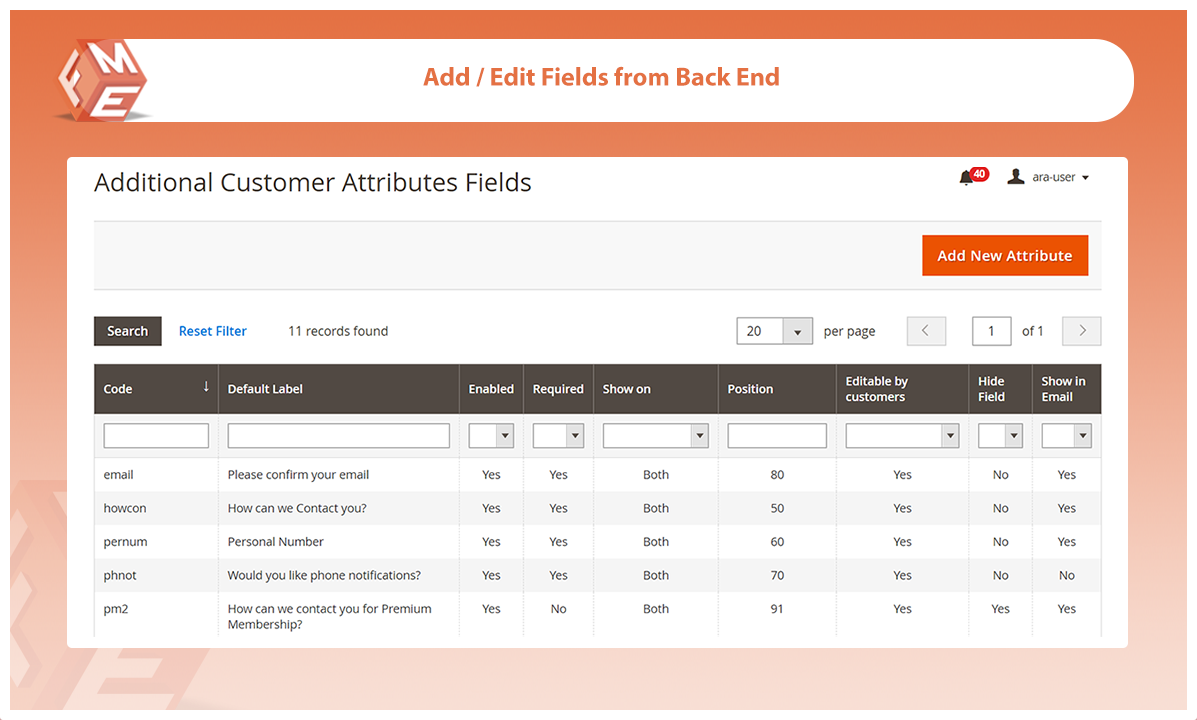 ---
Magento  2 Custom Registration Field allow users to add extra fields to the Sign-up form of Website. This extension support a variety of field types. 
Sometimes users filled the fields with non-relevant information.  You can enable data validation, users can fill only relevant information.
The extension support following 13 types of fields.
·         Text Field
·         Text Area
·         File Upload
·         Image Upload
·         Date
·         Drop Down
·         Multiple Select
·         Yes/No option
·         Radio
·         Checkboxes
·         Text Editor
·         Audio Upload
·         Video Upload
You can make fields mandatory or optional. By making fields mandatory you can get more information about your customer.
You can make fields non-editable by the customer once they entered the data.
In order to make sure the entered information is relevant to the field, you can enable input validation for each custom field on the Sign-up form.
The extension support following types of input validation.
·         Decimal Numbers
·         Integers
·         Email Address
·         URL
·         Letters
·         Alphanumeric
Powerful Key Features
1.       Add Unlimited Custom Fields to Registration Page
2.       Position & Sort Fields Anywhere on Registration Form
3.       Add Multi-Level Dependable Fields
4.       Support 13 types of Fields
5.       Make Fields Mandatory or Optional
6.       Configure Data Input Validation for Fields
7.       Show/Hide New Field in registration Email & My Account
8.       Make Fields Non-Editable Once Data is Entered by Customer
      Complete Detail & Demo Here- magento 2 custom registration fields
Related Articles
---
---
×
Thank you!
Will be posted after admin approval.