Real Estate Manager - Joomla Component for realty management New version!
Joomla
Views: 300
Added Date: June 18, 2020
Marina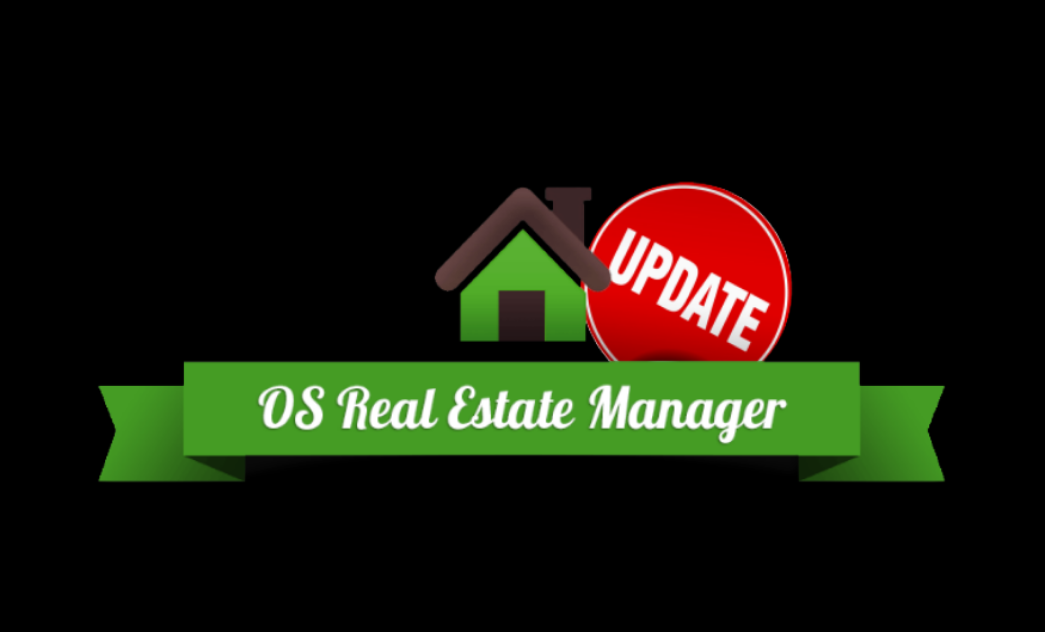 Real Estate Manager is handy Joomla rental component and powerful solution for create real estate website and realty management. We released an updated version of our Real Estate Manager, now it's even more functional.
☑ Added support Joomla 4.0 Alfa
Thrilling features open up to users of the Real Estate Manager! Our Joomla Component of realty management is not standing still and is developing with Joomla so we added support for Joomla 4 alpha. You can feel on the wing of technology!
☑ Added Property Request status
In Real Estate Manager added property request status for the house and people can send a request to the admin. The status can be active and inactive and the form will not appear. In this case, the status will not be displayed in the admin.
☑ Added Property Request form
We hear each of our clients and take into account your wishes! Welcome the opportunity to add Property Request Form!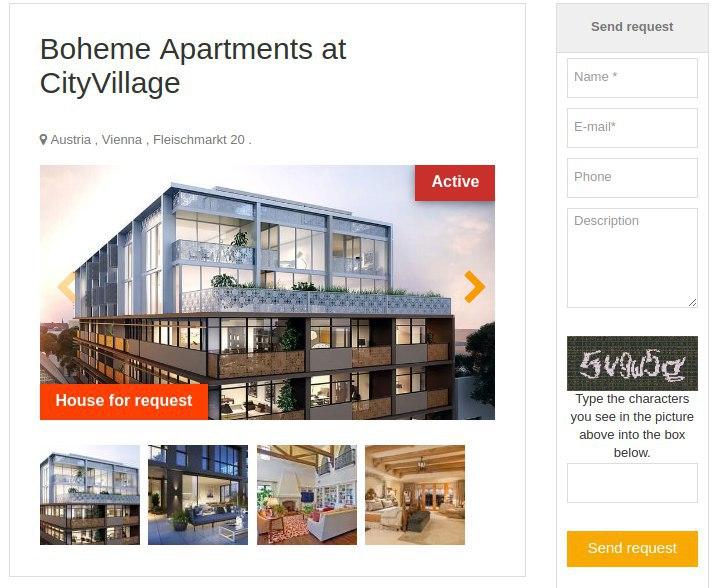 The request consist of the fields E-mail name, phone number and description fields.
☑ Added Property Request Manager to backend and frontend
The comfort of our clients is our main goal! For your convenience, we have added in our Joomla Component for Realty Management - Manager of all your requests, where you can see and manage your requests.
☑ Added Property Request Manager support to Simple Membership and Community Builder
And one more great opportunity! The request manager supports simple membership and community building. If you are building a community, all of this can be shown.
☑ Added Property Request Notification
Added the ability to configure to receive notifications that you have received a request, so you can quickly go in and see the new notifications about the request from your clients.
☑ Added Property Request Captcha
Added Captcha for property request program that can detect whether its user is a person or a computer. It will prevent spam from entering the requests sent to you.
☑ Fixed reCAPTCHA
After updating the Joomla, the google reCAPTCHA is not working properly. We fixed all the bugs.
☑ Update Notification to component
We always try to surprise you with our updates! Each OrdaSoft product has prompt of its activation and new version, when a new version comes out the bell lights up and you can preview the new version. In the picture you can see our real estate manager component with a notification bell.
☑ Added Update to component
And one more great news! Each component has a feature of automatic update to a new version. About activation and update you may read in article - Product activation of OrdaSoft
☑ Added Empty Tab for User info
Added an empty tab where the administrator site can add some of his information.
☑ Added tab with GREATSCHOOLS API
The perfect idea for your real estate site, we have added to our Joomla component for Realty Manager - GREATSCHOOLS API, which allows you and your clients to see the nearest schools near the house you are selling or buying.
☑ Added tab with WALKSCORE API
And again we try to impress you with the functionality of our Real Estate Manager! The WALKSCORE API allows you to see the institutions nearest to the house for sale.
☑ Changed Print Layout
Optimized Print Layout in Real Estate Manager Joomla Component for realty manager.
☑ Changed PDF Layout
Optimized PDF Layout in our Property Manager .
☑ Changed RSS Layout
Optimized RSS Layout in our Joomla Component for Realty management! The client who subscribed to your real estate website will always receive well arranged information, thanks to the optimization of RSS Layout.
☑ Replace all JQuerRel to JQuerOS
We have created a single version of JQuerOS to fix all conflicts and optimize download speeds.
☑ Added search by radius to Advance Search
And now again, a surprise for our customers.! We took into account all your wishes and added a search by radius to advance search. Now you can clearly demonstrate the nearest infrastructure to this house (kindergartens, schools, shops, sports clubs, etc.). Set the search radius of the nearest available houses!
☑ Added Activation
Real Estate manager needs to be activated. With our activation, you will be able to get updates on our components. About activation you may read in article - Product activation of OrdaSoft
☑ Speed optimization
It's very important that your site is loaded quickly. We do everything make sure that the property manager always meets your requirements for loading speed and your real estate website has always worked fast!
---
---
×
Thank you!
Will be posted after admin approval.