DJ-Classifieds fully compatible with Joomla 4!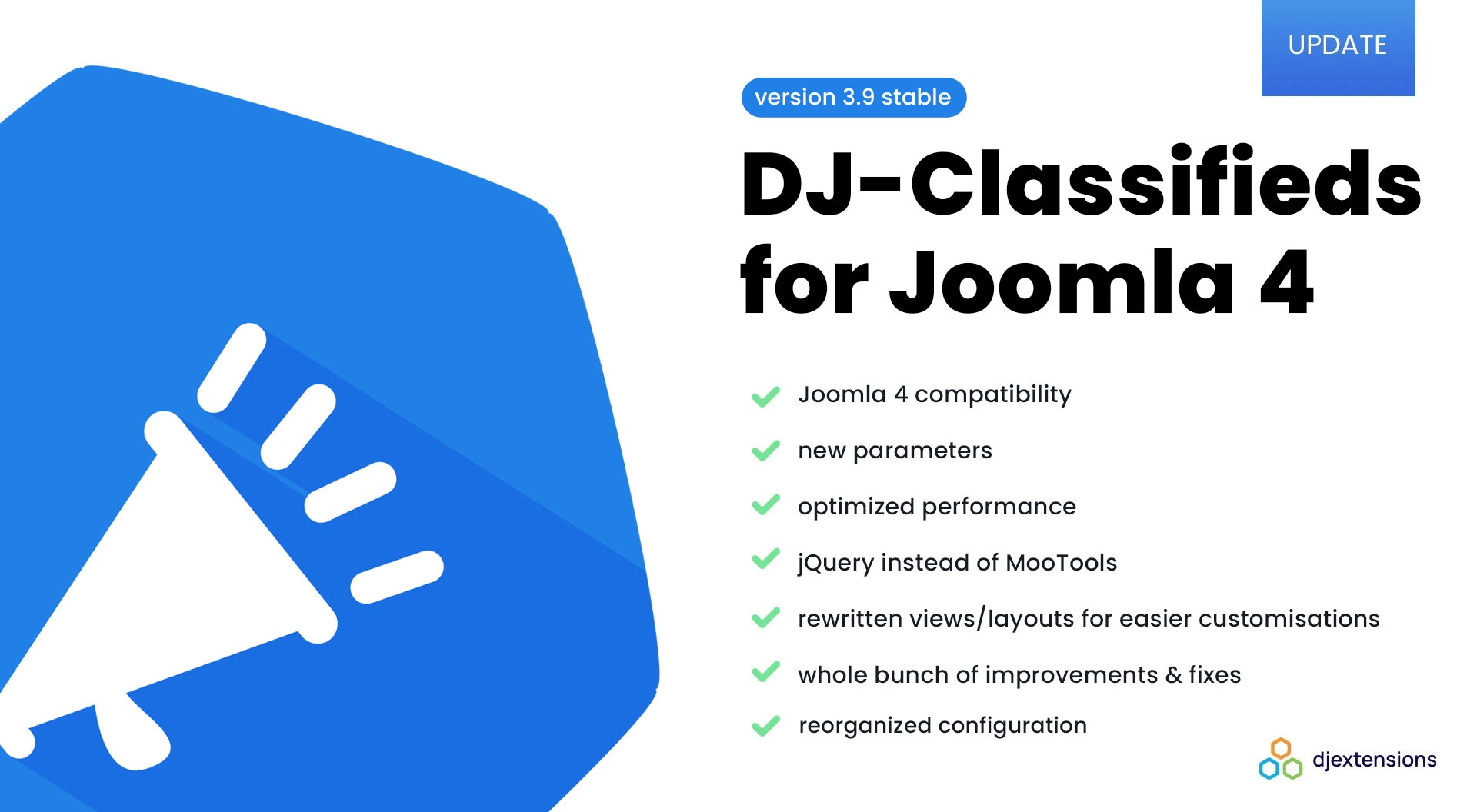 The wait is over! DJ-Classifieds compatible with Joomla 4 is officially released.  ‍
The latest update brings:
The most important news regarding the latest update (that so many DJ-Classifieds users have been waiting for) is that it's compatible with Joomla 4. This version also works with Joomla 3.x.
As the component's core has been rewritten for Joomla 4, some script improvements were made along the way, allowing the component to work faster in specific scenarios.
That, with the removal of duplicated code, also made the component's package weight heavily reduced.
Since the front-end views have been partly rewritten, in some cases, their structure was changed, introducing new sub-views and new layouts (for the code parts reusable in multiple areas), allowing developing the optional view overrides easier and more pleasant.
We also tried to remember about backward compatibility - to make everything work fine for all sites updating from previous versions of the component, including the ones using view overrides already.
Along with giving the component Joomla 4 compatibility, the use of the Joomla legacy MooTools JS library has been dropped - the component views (both admin and front) now use jQuery.
Learn more from the blog post: DJ-Classifieds update with the Joomla 4 compatibility!
Nothing so smart was ever so simple: Turn your Joomla 4 website into a fully professional classifieds portal!
All active DJ-Classifieds extension subscribers can download and use the latest 3.9 version stable.  
---
---
×
Thank you!
Will be posted after admin approval.