The blogging industry will rely on mobile apps in 2021
WordPress
Views: 886
Added Date: June 29, 2020
Appmysite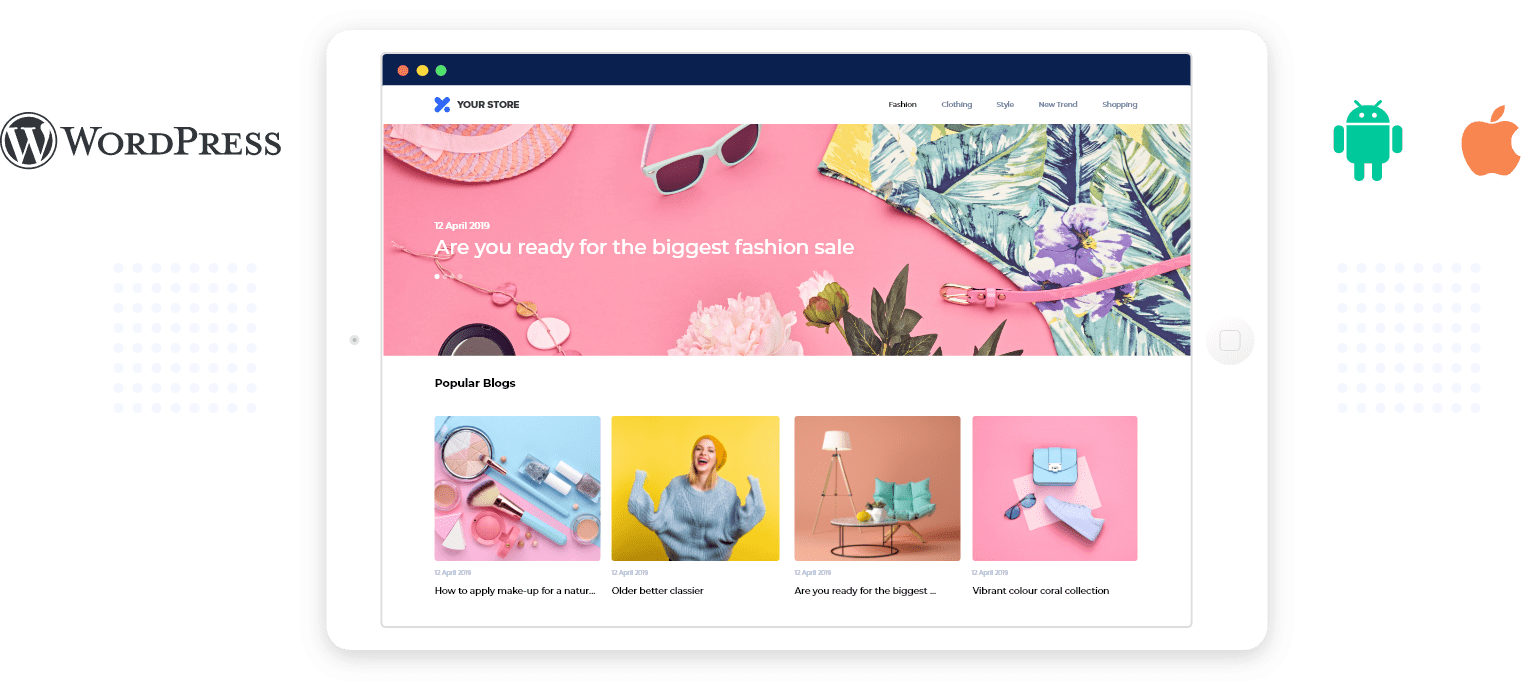 Blogging industry has been expanding aside eCommerce and has been fuelled with technology. However, due to the changing habits of the users, the industry is suffering a slight setback.
More people, including content-savvy readers, prefer smartphones over desktops now. Eventually, apps are taking over websites and have become necessary for long term survival.
Bloggers who are understanding this change, are creating apps using WordPress mobile app builders. Whereas, many are on the route to enter the mobile market.
So, what are the factors that will make apps more significant for the blogging industry in 2021? Stay tuned and find out for yourselves.
The future will be all about features! 
Content was, is, and will always be the king. However, besides offering good content, bloggers must also adapt to the technological changes.
In this day and age, the quest for features has grown manifold. Therefore, just like eCommerce companies, if you offer services and features that ensure comfort, convenience and quality, then success will come handy for you.
Having an app will strengthen your projection and your chances of commercial growth. It ensures a list of advantages as discussed below: 
#1- Dynamic user experience
A native app can ensure a dynamic user experience and make your readers come back for more. It also uses the device features to make the experience more rewarding.
Stylish layout, customized design, frictionless navigation, etc., contribute in improving engagement rate and content consumption.
#2- Ease of access and portability
The best thing about mobile apps is that they are the most portable reading tool. It is way more affordable and does not require any additional space.
Owing to this factor, the readers get access to the content just by tapping on your app icon. It ultimately turns out to be a win-win deal for both businesses and consumers. 
#3- Tracking of quantifiable data
Apps build a metered environment where you can easily track your progress. Assess the number of installs, downloads, subscriptions, etc., to fuel growth and progress.
You can also track readers' activity and customize the content accordingly. This boosts the engagement experience and response rate. 
#4- Futuristic brand appeal
Apps are a symbol of widespread brand presence and futuristic understanding of the market. It adds a parallel channel of content consumption and revenue.
Push notifications also get more attention on apps. Hence, by creating an app, you ensure better chances of marketing and brand recognition. 
Offer more than just content! 
By creating an app for your website, you can do much more than just posting content. You can enhance your business-consumer relationship by increasing proximity.
You can also install the WordPress Android and iOS app plugin by AppMySite and convert your reading app into an mCommerce store.Sell books, merchandize, subscriptions, etc., and earn additional revenue.
The list of advantages is unending. Build an app now and reap its benefits even in the coming future. Power your creativity with app technology and be invincible. Get going!
More Details @ https://www.appmysite.com/wordpress-mobile-app-builder/
---
---
×
Thank you!
Will be posted after admin approval.