Five tips to run a successful mobile app remarketing campaign
WordPress
Views: 1769
Added Date: January 18, 2021
Appmysite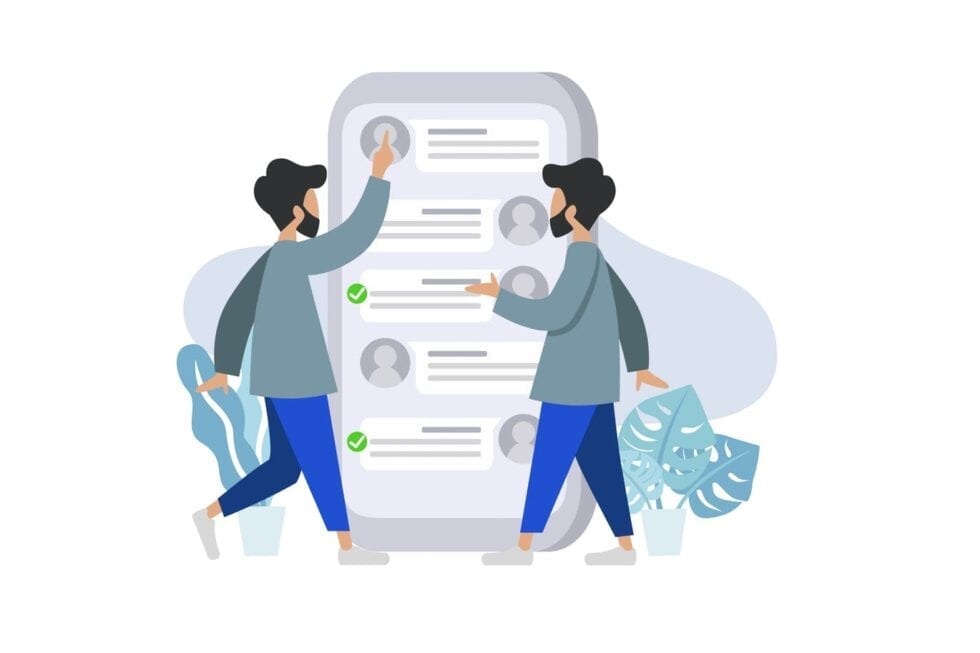 Remarketing is a fairly common practice in the world of app promotion. There is always some level of risk involved when businesses push out a paid marketing campaign to acquire new users. New people generally take to familiarize themselves with the mobile app in question.
It is unwise to thus expect outbound app marketing campaigns to deliver if the target audience is unfamiliar with the app.
Remarketing is a practice of reaching out to people who've previously interacted with a marketing campaign. This mostly includes prospects that were close to conversion in a previous campaign but didn't walk over the line.
As a practice, remarketing is much more promising than a normal campaign. This is because the people being targeted in such a campaign have a higher level of awareness of the product being promoted. The concept comes from the old marketing funnel idea. The closer a prospect is to the bottom of the funnel, the more likely it is for the conversion to happen.
Running a remarketing app campaign though is not without its fair share of challenges. As app development has been simplified with free app makers like AppMySite, companies are beginning to focus more on areas like UX design and marketing.
The question again comes back to remarketing - how can app marketers reach out to the people they have previously engaged with effectively?
#1 - Select the channels
The first step is selecting the right channels to remarket a mobile app.
There are many digital platforms that enable you to retarget audiences from previous campaigns. Google, Facebook, Instagram, and other platforms allow you to specifically reach prospects who have previously shown an interest in downloading and using your mobile app.
It is a no-brainer to leverage these large platforms. However, remarketing doesn't end with search engines and social media channels. There are other channels you can leverage to reach out to prospects.
Email is a great channel for remarketing. Let's assume someone downloaded your WooCommerce app and purchased a product before uninstalling your app. Your natural go-to assumption is that the customer uninstalled the app because of poor service or performance on your part.
However, customers don't just download apps because of poor performance. A large number of customers dump apps because of storage issues or simply because they think they don't need certain apps after making a purchase.
You can reach out to such customers through personalized email campaigns. This is an extremely effective remarketing tactic partly because you can act upon user behaviour data of the audience when they previously used your app.
The overall remarketing push thus becomes much more potent and conversion-oriented.
Remarketing is a practice that goes beyond mainstream online channels. Take a close and hard look at all your options before blindly running traditional outbound campaigns.
#2 - Segment audience based on previous engagement level
The next step is segmenting your audience into different cohorts based on their engagement level.
Some people you're targeting may have only engaged with a social media post of yours. Others may have gone so far as downloading your app and using your services before uninstallation.
Approaching both these segments requires different strategies. It is wise to first segment your overall audience into different cohorts based on how deep their engagement was with your marketing assets and mobile app.
How can you segment your audience effectively?
The people who've had deep engagement with your app have most likely signed-up for your app or newsletter on your website blog. Reaching out to them through email is thus a great strategy. You thus separate some of your lower-funnel prospects and target them through email.
You can similarly segment other cohorts and reach out to them more effectively. This will help sharpen your approach when targeting different types of audiences in a remarketing campaign.
#3 - Frame copy and make creatives based on prospect familiarity
You cannot use the same copy and creatives for every audience segment. It is important to create marketing assets that are tailored to the level of knowledge prospects have about the mobile app.
Let's assume you have a pharmacy app in the market and plan to reach out to some lower-funnel prospects through email. You don't need to explain how your app can deliver meds to the doorsteps of customers. Lower-funnel prospects are probably already aware of this.
You should instead highlight other offerings such as a discount on a given range of meds or a new subscription plan for premium customers to get fast delivery.
A difference in approach mandates a difference in marketing assets as well. Frame copy and make creatives based on the level of knowledge your prospects have about your app. Highlight features and offerings you feel will attract a given segment most.
#4 - Run A/B tests to improve efficiency
All your marketing ideas are eventually validated by the target audience. Every choice you make with regard to copy, creatives, or the highlighting of a specific feature in a campaign will eventually be proven right or wrong by the audience response.
Is it really wise to bet an entire campaign on a single idea then?
A/B tests allow you to compare two versions of the same marketing asset. The one that performs better than the other is naturally more desirable.
You should ideally deploy A/B tests before the remarketing campaign rolls out amongst a small sample audience. This will help you check which marketing asset promises a better chance of success in a real campaign.
#5 - Work on multiple retention strategies
It is not wise to depend on remarketing to deliver app downloads or traffic. You need to make sure anyone who downloads your app stays on it. This will basically ensure you don't need remarketing to reach out to ex-app users. They're already using your app and don't need special marketing campaigns.
Keeping your base of users is all about deploying multiple retention strategies. This means running a number of campaigns to bring people back to your app. Push notification rollouts, email campaigns, and other deep link-driven app promotions can help enhance retention and keep your customers coming back.
In conclusion
Remarketing is a powerful marketing practice because it enables you to specifically target segments that have engaged with you previously. This enhances the overall frequency and rate of conversions.
Since tools like AppMySite allow companies to create a WooCommerce or WordPress mobile app without coding, development is no longer a problem. Promoting apps and growing a user base is much more challenging. The five tips covered here can help companies run pointed remarketing campaigns that actually help them acquire new users. Every step covered here can help set you on the right track for getting success with remarketing.
---
---
×
Thank you!
Will be posted after admin approval.