App Clips for iOS: An introduction to the quirky new feature by Apple
WordPress
Views: 1872
Added Date: February 23, 2021
Appmysite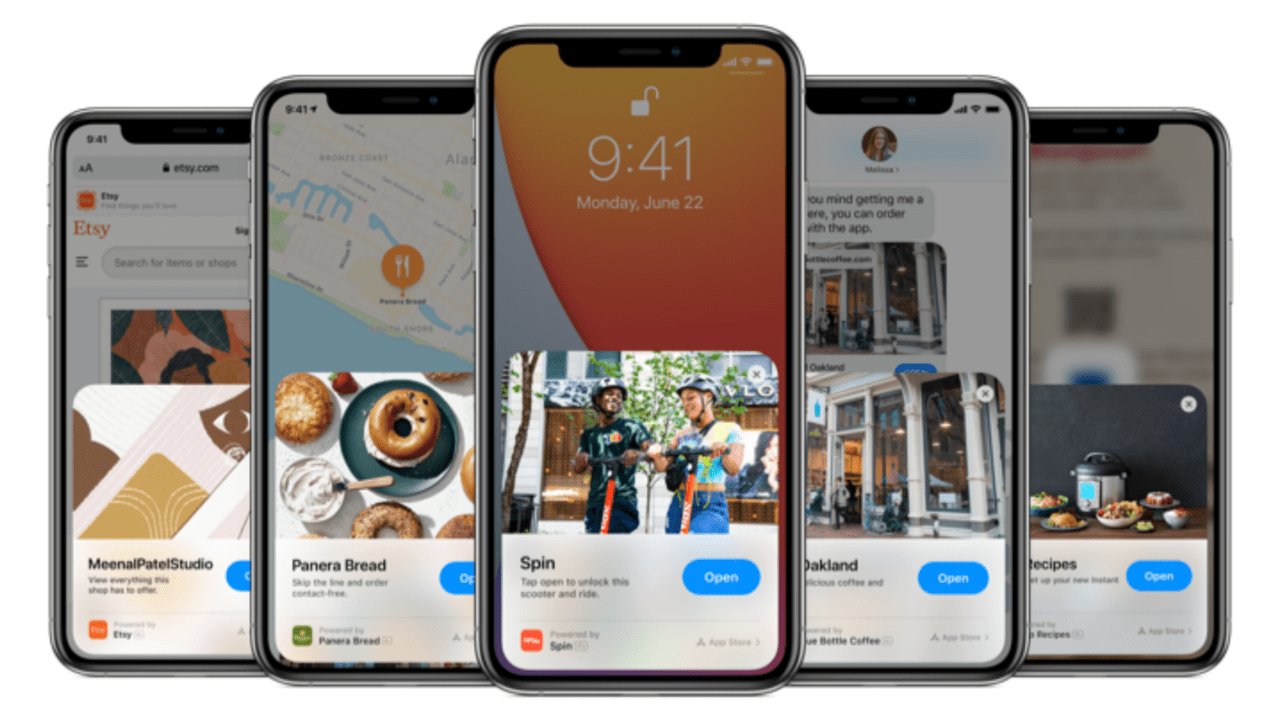 Mobile apps are the best thing to happen to humankind since sliced bread. It is the age of smartphones and this aspect of mobile technology has become an indispensable part of our lives.
Even businesses that have entered the mCommerce industry, are now embracing all the challenges happily as it ensures success. Brands that keep up with the trends of the app industry are likely to register unprecedented growth.
Whether you get an app from app developers or build your own with an online app maker, staying updated with the trends is necessary.  
One such trend that is shaping and influencing the activities of iPhone users, is App Clips. This update by Apple is quirky, beneficial, and amazing! Stay tuned with us and learn all about it! 
App Clips: An Introduction 
Imagine yourself to be a user who wants to place an order from a restaurant that is completely digitalized. Now in general, it would demand the user to download the app first, register for it, and then proceed.
However, with the new App Clip feature, this issue is eliminated. Users can access segments of an app without actually downloading it. They can sign in using their Apple account itself and also make safe and secure payments using Apple Pay.
Clearly, App Clips can be defined as the unique features, segments or elements of your app that are accessible to users without downloading the app itself.
Apple defines it as "a small part of your app that's discoverable at the moment it's needed".
App Clips are best suited for apps that are willing to share a portion of the app experience with users without compelling them to download the app at first.
This is an amazing technique to rope in prospective users who are usually unwilling at first, but can be hooked with a promising first-hand experience.
Suggested Read: How to create an iOS Developer Account: Step by step guide
 How it works! 
App Clips can contribute in resolving the issues with app discovery and promotion. It allows businesses to offer the apps to the potential users in bits and pieces, depending upon their specific requirements.
At a physical location, people can launch an App Clip by scanning an App Clip Code, NFC tag, or a QR code. If users have the app downloaded on their phone, the links will take them to the app itself.
Users can also tap the smart app banner configured on webpages to open the App Clip. They can also share it with other users. It can also be revoked from maps and recently used app clips.
If your App Clip is associated with a specific location, you can register your App Clip to appear on a place card in Maps so users can open it from there. Therefore, your app remains accessible for everyone at all times.
Suggested Read: The best strategy to reserve a name for your Android and iOS apps
Some industry examples and applications 
App Clips can be used for apps catering to various industries. Some industrial examples of the applications may include the following: 
#1: Financial Services:
It can be used to cut the queue in banks, expedite transactions, facilitate checkout and payment, and more.
#2: Entertainment Services:
Apple Clips can be used in entertainment services for purchasing movie or concert tickets. Visits to museums and other public places can also be enhanced.  
#3: On-demand Services:
Ordering take-out from a restaurant, renting a scooter, or demanding a laundry service, anything can be done using app clips without downloading the app.
#4: Others:
The application and usage of app clips goes beyond the examples listed above. It can also be used in other industries, niches, and services.
For example: Collecting parking fees outside buildings, ticket validation, participating in loyalty programs, order payments, hotel check in, and more.
Suggested Read: iOS 14 update is here! Know how you can optimize your mobile app strategy for growth
 Wrapping Up! 
That was all about the App Clips feature by Apple. Go ahead and create an awesome experience for your users and lure them to download the full-fledged iOS app.
However, if you are still looking for solutions to create the perfect iOS apps, then sign up for AppMySite. You can also create Android apps with AppMySite free Android app maker.
In fact, you will have to create just one app build that can be published for iOS and Android users. So, what are you waiting for? Go ahead and build your own app without coding!
---
---
×
Thank you!
Will be posted after admin approval.