Top 5 WordPress themes of the month - January 2014
WordPress
Views: 4684
Added Date: February 13, 2014
admin
Hello from 100 cms, The first month of the new year has pass. From the beginning of the year, wordpress developer have already created a lot of wordpress themes,each of which has unique awesome features. 100 cms team have chosen 5 best of the big list of new wordpress themes. So, enjoy 5 best themes of the first month of the year.
1.Woodpecker - professional WordPress theme - January 2014
oodpecker is an professional, best January WordPress theme which is perfect for any business. With this theme you will be able to create an awesome and professional business website without wasting time. Woodpecker comes with all needed elemets, that will make your site more powerfull. All key elements like a movable fullwidth slider on the home page to show multiple images, 3 column feature area to describe your business services, two video box to add videos on the home page and more.
All the features of the theme are distinctly defined which gives a convincing look to your business website. Moreover, there is a separate section given in the theme option panel where you can mention an effective heading about your business with some punchlines.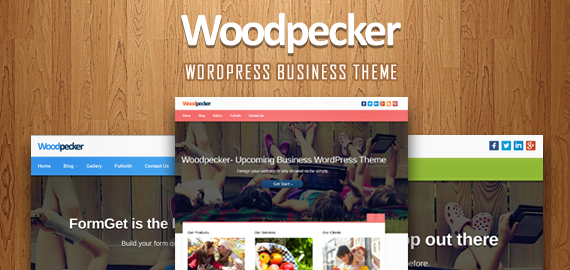 2.Display - Creative WordPress Theme - January 2014
Display is a Creative WordPress Theme with clean, modern, responsive design and a wide set of features powered by latest version of Tesla Framework. This theme added to the list of the top 5 best WordPress themes of January because it is packed with a list of great features and components like: beautiful parallax effect, filterable portfolio, featured image slider, 12 custom posts, 7 custom widgets, 6 page templates, built-in shortcodes, social media integration and more.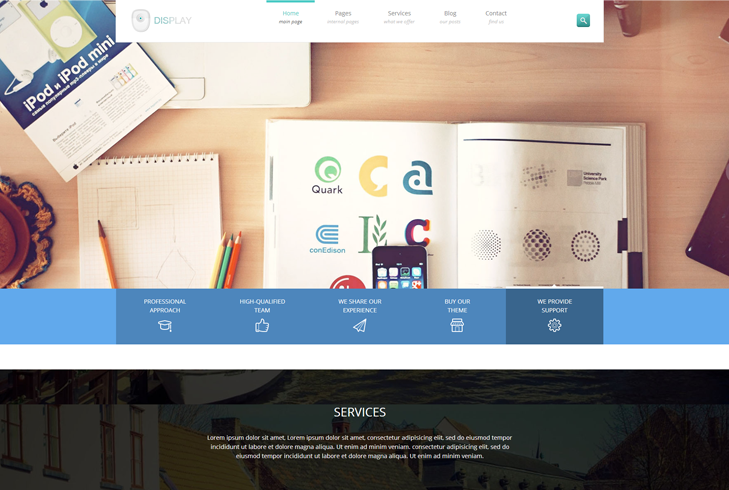 3.Corvus - content centric WordPress theme of the January 2014
Corvus is a content centric theme, built with rich media and text blocks, on a foundation of detailed design elements. This one of the best WordPress theme of the January spruces up your site with easily configurable items. Integrated styling is provided for RokSprocket in its various layout types, such as Strips and Tabs. The template is based on the Gantry Framework and has varying other features available.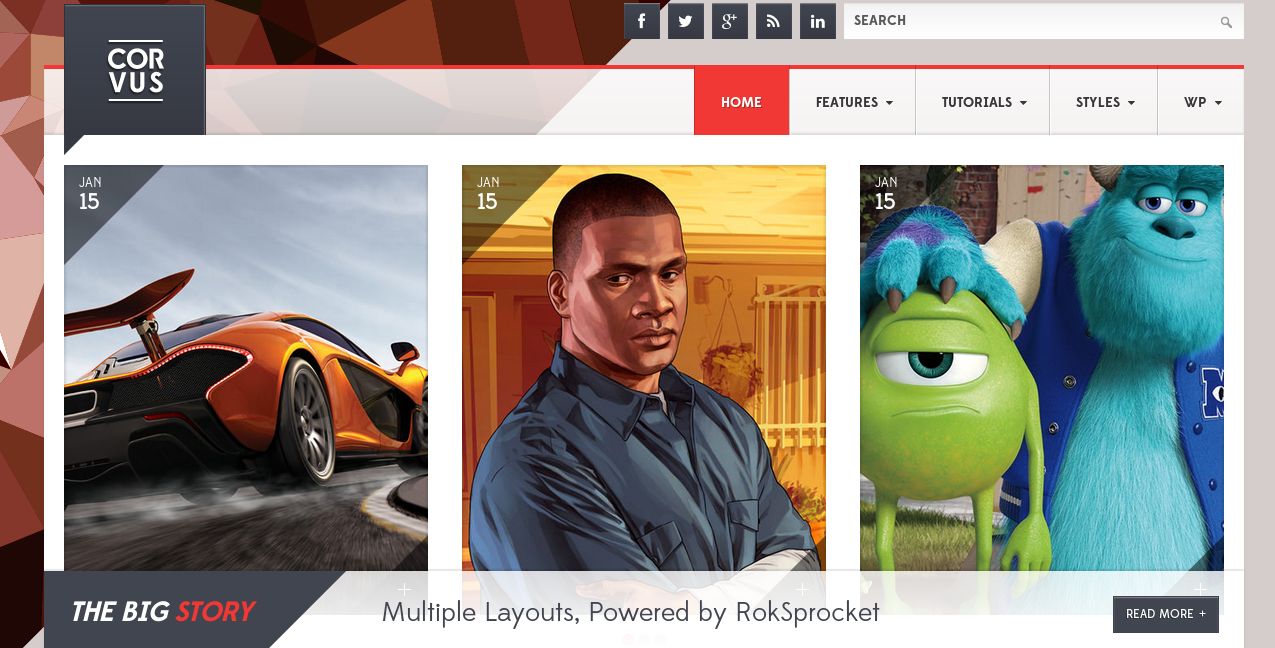 4.Fullpane - amazing WordPress theme of the january 2014
Fullpane is a theme inspired by the famous Themify Parallax theme, the amazing iPhone 5C, and the awesome JOBS movie site. Every pixel is developed to the perfect level using the latest and greatest code in the world of CSS3, JavaScript, and HTML5. Fullpane includes a lot of different layout options, custom post types, and animations effects, and is a multi-purpose theme that allows you to create colourful and stunning websites for personal blogs, agency websites, and photographers or videographers showcasing their portfolio.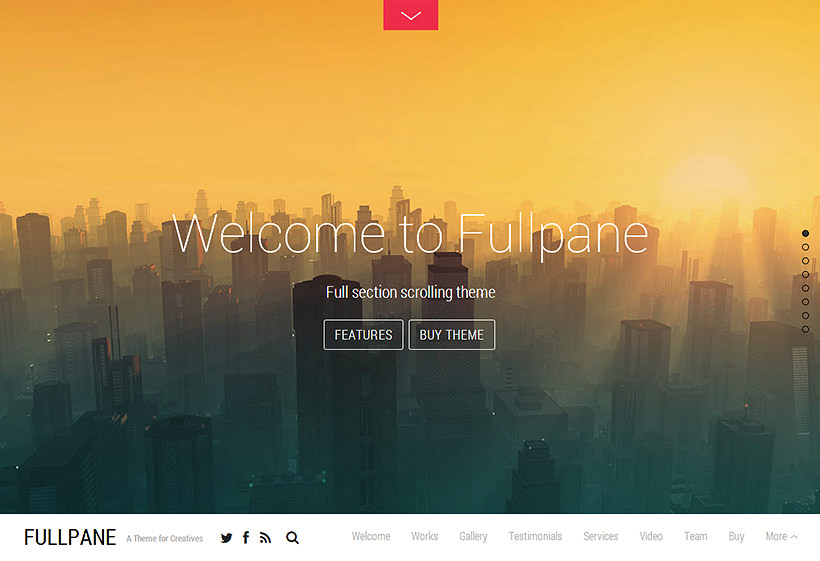 5.General Commerce - responsive WordPress theme of the january 2014
General Commerce is a responsive Wordpress theme a great design for any store or corporate style website! The design is laid out in such a way that you can take it and go in any direction for you website needs! If you are building an ecommerce website you can simply plugin a store component. If you need a plain corporate style layout, no problem the design is also great for this. This month we added a stylish option for the top row 1 positions. You can publish any module to them its set to show behind the logo, menu, social so this allows you to have image fader modules lay behind these items.
The design also includes a custom highlight color and an optional top background image for pages that don't have the Image and Content Fader or similar module published. We also have an option for you to choose between 3 different background images the mountains (as seen on the demo), an ocean or a plain corporate style. Be sure to check out the demo! for all features included!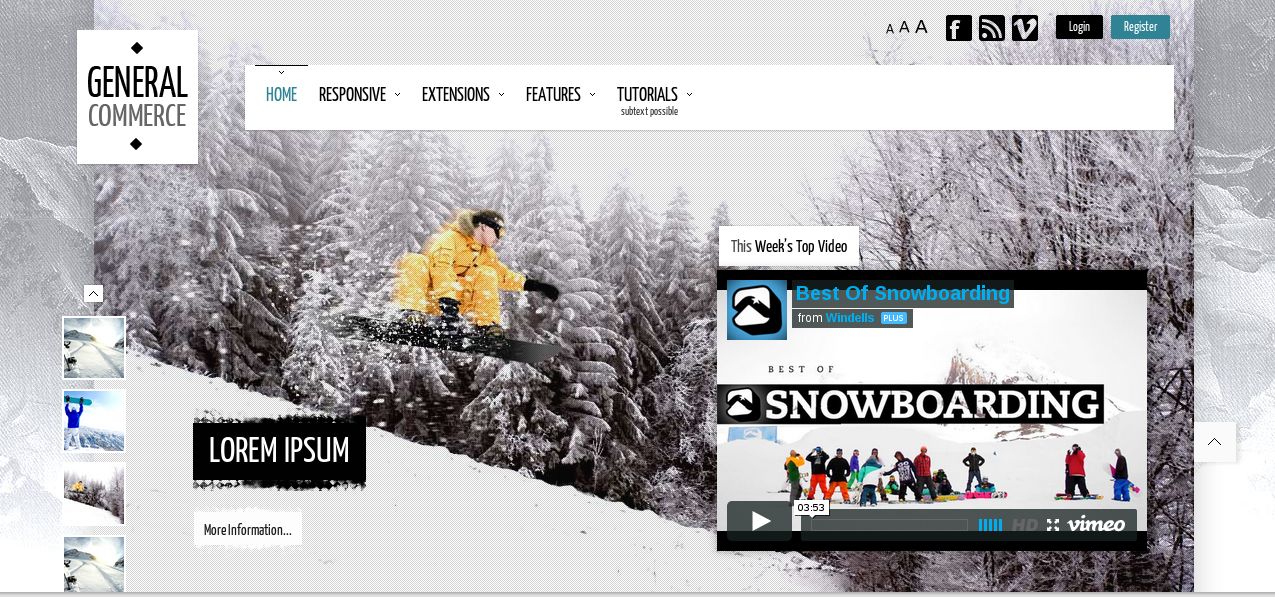 Read other Best WordPress themes reviews
Best WordPress themes of the May
Best free responsive portfolio wordpress themes
Related Articles
---
---
×
Thank you!
Will be posted after admin approval.