10 Best Photo Gallery Extensions for Joomla!
Joomla
Views: 2226
Added Date: December 18, 2018
ADD THEMES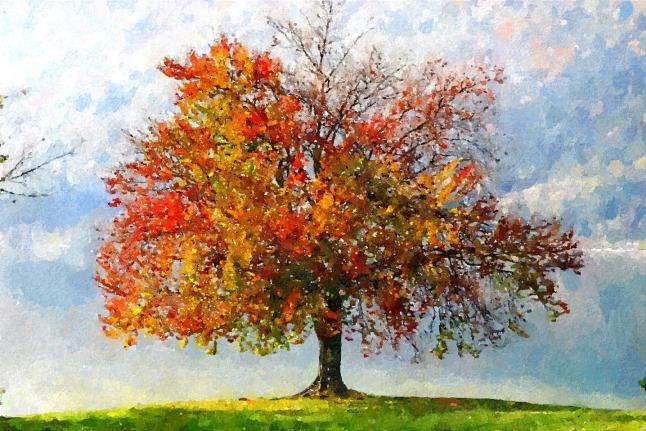 Joomla nice CMS that gives you simply create photo gallery. The extensions will help you display your photo on blog, album, forum or portfolio. With their help you will create galleries, slideshows and sliders. Extensions are quite flexible, which in many ways will speed up the fulfillment of tasks. In some extensions, it is possible to add video, creating unique content.
Balbooa Joomla Gallery is an easy-to-use Joomla gallery component allows you to create incredible photo and video galleries with fantastic grid layouts and overlay animations. Joomla Gallery comes with a modern and powerful admin panel. Manage categories and photos through Drag & Drop Interface. Simple for beginners and powerful for professionals.

Intuitive Admin Panel

Joomla Gallery comes with a modern and powerful admin panel. Manage categories and photos through Drag & Drop Interface. Simple for beginners and powerful for professionals. Extension allows you to display photos in an incredibly beautiful and modern Grid Layouts. Make your Joomla Website looks more professional and unique.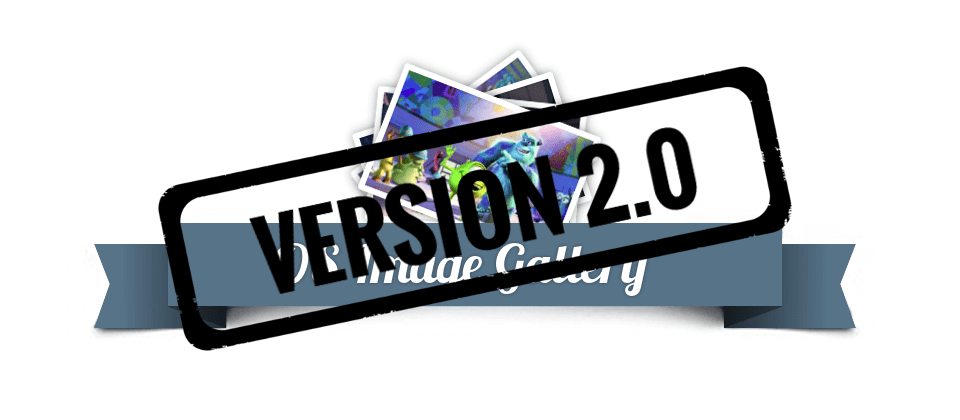 We present the new updated version of OS Responsive Image Gallery for joomla websites. For your convenience, we have improved the existing features and fixed minor bugs. The most essential new feature in this edition is a new way to display your images, which have different size. We added the ability to add videos in Responsive OS Image Gallery. Since version 3.0 you can add YouTube video, Vimeo, Audio. Add unique title, alias, image alt, description to your images. Component in joomla photo gallery accomplished with text looks rich and perfect. OS Responsive Image Gallery allows to manage images in a easy way, through Drag and Drop feature. Create joomla image gallery in a few minutes! Load more block - you can choose "load more" by button as before, load more by scroll and auto load all pictures in joomla image gallery. Extension have 20 cool display images effects will allow you to present your photos (portfolio, products, etc.) more creatively.
Ignite Gallery is a full featured gallery with flexible options so you can create the gallery layout you want. Choose the demo link to see the galleries features in action.
Main Features
Categories/Subcategories
Mobile friendly with swipe and responsive grid layouts
Embed video or sound from hosting sites like youtube/vimeo/soundcloud etc
Frontend gallery creation
Multiple image uploader with resize before upload
Image tagging and search
Watermarking of images
Top/ bottom/ left or right position for thumbs
Top/ bottom/ left/ right /overlay position for image descriptions
Lazyloading of images
Social sharing buttons
Download image button
Image commenting using Facebook comments
Image ratings
Optional plugin and module to place galleries into articles and module positions
Random/ Latest/ Most Viewed/ Highest rated galleries
Disable right click and save
Search engine friendly urls
Event Gallery is an easy to use gallery component for image from local web space, Flickr, Google Photos or Amazon S3 including a cart & checkout system. It supports adaptive, flexible and responsive layouts and provides a unique way of presenting images. If presenting is not enough enable the cart! Let users browse through your images and buy them.
Main Features
Joomla 3.8 & PHP7 compatible
native multi-language support
Supports adaptive, responsive layouts
Includes Google Picasa Web Albums/Google Photos, Flickr, Amazon S3 and locally stored images
ICC profile support
Image processing like sharpening
Password / User Group protected folders
Five configurable ways to display images
Integrated, mobile friendly lightbox
Easy image management using the Joomla backend
Supports FTP uploads for mass data processing
Multiple file upload with modern browsers
Cart&Checkout for images
Swipe gesture support for the lightbox
Social Sharing (Facebook, Google+, Twitter, Direct Download, Pinterest)
Watermarks
TZ Plus Gallery is a Joomla Extension that displays all your albums from social source Facebook, Flickr, Instagram, Google+ on your site. You can post your photos every where, every time from your mobile device to Facebook, Flickr, Instagram and Google+. It will auto added on your website. You login to admin panel, go to Module Manager and choose TZ PlusGallery module, choose album type facebook, flickr, instagram or google plus. Extension allows you display image from your fanpage on your site. You just need provide Fanpage ID and Album ID.
Fully responsive photo gallery with advanced mobile devices support. 2J Photo Gallery it's unbelievable set of the flexible, advanced gallery functionality. Multi category photo gallery with drag and drop categories manager. Implemented photo gallery pagination and images preload options. Advanced photo gallery images upload and managements tools: batch upload, server directory scan. Full screen photo gallery mode. Photo gallery with slideshow functionality. Advanced photo gallery auto-resizing options. You can insert photo gallery into article, modules or as component. Build in photo gallery plugin tags wizard. 2J Photo Gallery it's multicategory advanced photo gallery with cool animation for the gallery thumbnails and hover effects. This is fully responsive photo gallery with support of the swipe mode, keyboard or mouse wheel gallery navigation on the gallery lightbox. Advanced mobile devices support. Gallery lightbox with full screen mode, social buttons and thumbnails carousel. In photo gallery implemented cool grid layout with advanced configuration options. You can find here google style pagination
No limits for amount of uploaded photo gallery images and amount of the photo gallery instances per page.
You can insert gallery as module, direct link to the 2J Photo Gallery component or insert it to the article using gallery plugin tag. For gallery plugin tags generation we have implement wizard where you just need to select photo gallery instance and it's generate and insert tags to the article automatically.
For uploading images to the photo gallery implemented set of the simple and very powerful tools. Joomla! Administrator can upload set of the gallery images using batch upload function or upload photo gallery images from server directory with scan directory function. If you don't need to upload big sets of photo gallery images you can upload few images one by one in 2J Photo Gallery resources manager.
For installation and photo gallery configuration you don't need any special skills everything build in Joomla! native style.
Fastw3b Gallery or FW Gallery is simple, beautiful, responsive and free gallery for Joomla! Optimized image load, unlimited sub-galleries, drag&drop upload, social sharing, flexible grid, watermark and more.
Main Features
Responsive design
Custom watermark for all images
Galleries/images sorting options
Gallery description: default preview image, title, description
Image description: name, description, author, upload date
Option to hide galleries/images, names/authors
Unlimited multi-level sub-galleries
Gallery list, single gallery, single image menu layouts
Highly configurable gallery list and single gallery grids
Auto adjustable images for galleries and gallery depending on a grid
Capacity to read EXIF information
HTML editor for description -and others
It offers numerous opportunities to present pictures quickly and easily in articles. The special feature of the plugin is that you can control any parameter on the syntax call. Editor Button - SIGE Paramaters: With the button you can set the parameters very easy on-the-fly in an article. It is a great addition to the SIGE. Highligts are: parameter call, watermark function, read IPTC data, thumbnail storage, crop function, sort by modification date, output as a list, CSS Image Tooltip, Editor Button SIGE Parameter and much more.
Main Features
Thumbnail generation and storage: Preview images are created and stored - faster loading, better quality
Valid XHTML 1.1 - CSS and JS files are included in the head section, eliminates syntax errors
Turbo Mode - whole gallery is loaded from a text file
Parameter call - individual galleries possible
Integration of Slimbox, Lytebox, Shadowbox, Milkbox and Mootools
Lytebox installed to display a slide show and avoidance of JS conflicts
Number of images displayed adjustable
Pictures can be displayed without a link -> web 1.0 gallery
Random order of the images
Sort by modification date possible
Captions
Read IPTC data (title and description)
Read text file (title and description) - support for multilingual files
Print option - print image easily in the JS view
Download Option - download image with one click
Show single image (no gallery and with gallery)
List view - image output as a list
Crop function
Watermark function
CSS Image Tooltip
Editor Button - SIGE Parameter
Link words with gallery
Original image can be resized
An index.html is automatically generated in each image folder, to protect against the reading of the content by the browser
Backend German / English and some more languages
Gallery WD is an advanced gallery extension with responsive design and layout. It allows adding different image galleries and modules to your website's pages. It is possible to create unlimited number of galleries, which can be further added to albums. You can display the images in various views and include it as a module.
Main Features
Thumbnails gallery for proportionate image display
Masonry gallery for original image based proportion display
Mosaic gallery for image display in an aligned mosaic gallery
Slideshow- slides with effects
Image Browser. Images are displayed similar to slideshow though without effects.
Blog Style. Gallery images are displayed within chronological display
Compact Album. Album displayed with the cover images of the gallery
Extended Album. Album displayed with the cover images of the gallery and descriptions.
Masonry Album. Album similar to compact but opening the gallery in a mosaic view.
Gallery WD module
Gallery WD Slideshow module
Gallery WD Tag Cloud module ( for image and text tag rotation)
Support for the following gallery file types: JPG, JPEG, PNG and GIF.
Gallery title display possibility
Responsive Photo Gallery for Joomla 2.5 & 3.x. Create stunning eye catching photo galleries in a simple and easy 'responsive' way. Responsive Photo Gallery will self adjust to whatever browser or screen size your viewing from. When viewing from a smartphone or a touch pad, you'll love it's finger swipe navigation ability on both the carousel and the main photo. There are only a few module options to set because the power is in the code! Responsive Photo Gallery uses the power of the jQuery Library Script* (version 1.7.x or newer), a few supporting jQuery scripts and some basic code as its backbone.
Related Articles
---
---
×
Thank you!
Will be posted after admin approval.